Ace Recovery's, Las Vegas, Nevada's repossession service company. also Vegas, Henderson, Reno, North Las Vegas, Sparks, Carson City, Elko, Boulder City, Mesquite, Fernley,

Ace Recovery is equipped to handle all of your repossession cases in Las Vegas, Nevada. No matter what you need repossessed in Las Vegas, Ace Recovery has the experience, equipment, and personnel to get the repossession done quickly and professionally.
Our Las Vegas repossession service office is experienced in repossessing boats and watercraft on Lake Mead, in the Las Vegas area. Boat repossessions are on the rise in the Las Vegas area. Ace Recovery has hydraulic trailers ready to repossess any boat in the Las Vegas Area.
Ace Recovery has a reputation for being experts at repossession services on Indian Reservations in the Las Vegas, NV area. We employ tribal elders to assist us in repossessing vehicles that other repossession services can't recover. Send Ace Recovery your toughest Indian Reservation repossession assignment and Ace Recovery will show you why we are experts at Indian Reservation repossession services in Las Vegas, NV.

Sub leasing scams first started in Las Vegas almost 10 years ago. They have since spread nationwide. Ace Recovery is the most experienced repossession service at repossessing cars lost to sub leasing scams in the Las Vegas, NV area. Contact Ace Recovery repossession services if you need a vehicle repossessed in the Las Vegas, Nevada area.
Send Ace Recovery repossession services one repossession assignment and we will show you why Ace Recovery is Las Vegas largest and most experienced repossession service in Las Vegas, Nevada.
Nevada Repossession Service Offices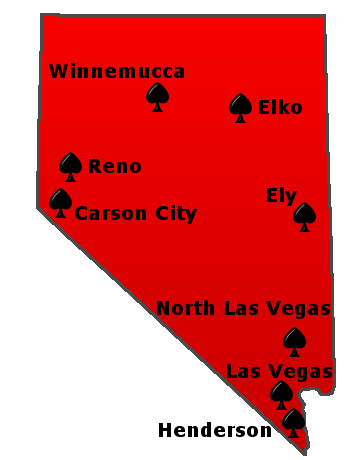 Ace Recovery has professional
repossession service agents in:
Arden, Nevada Repossession Service
Blue Diamond, Nevada Repossessions
Boulder City, Nevada Repossession Service
Bunkerville, Nevada Repossession Services
Cactus Springs, NV Repossessions
Cal Nev Ari, Nevada Repo Man
Calico Basin, NV Repossession Service
Calico Ridge, Nevada Repossession Service
Callville Bay, Nevada Repossession Services
College Park, Nevada Repo Man
Cottonwood Cove, NV Repossession Service
Echo Bay, Nevada Repossession Services
Goodsprings, NV Repossessions
Green Valley, NV Repossession Service
Henderson, Nevada Repossession Service
Indian Springs, NV Repossessions
Indian Springs, Nevada Repo Man
Air Force Aux, Nevada Repossessions
Jean, Nevada Repossession Service
Las Vegas, Nevada Repossession Service
Laughlin, Nevada Repo Company
Logandale, NV Repossession Service
McCarran Airport, Nevada Repo Man
Mesquite, Nevada Repossessions
Moapa, Nevada Repossession Service
Mount Charleston, NV Repo Service
Mountain Springs, Nevada Repo Man
Nellis Air Force Base, Nevada Repo Service
Nelson, Nevada Repossession Service
North Las Vegas, Nevada Repossessions
Old Nevada, NV Repossession Service
Overton, Nevada Repossession Service
Overton Beach, Nevada Repo Man
Primm, Nevada Repossession Service
Riverside, Nevada Repossession Service
Sandy Valley, Nevada Repossessions
Searchlight, Nevada Repo Company
Sloan, Nevada Repossession Service
Stewarts Point, Nevada Repo Man
The Lakes, Valley of Fire, NV Repos
Willow Beach, NV Repossession Service
Winchester, NV Repossession Service